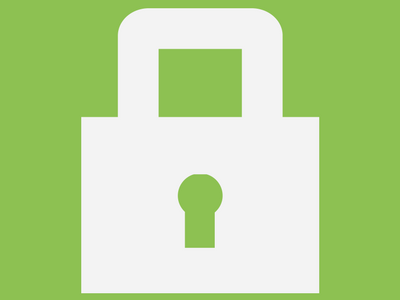 Privacy Policy
You can rely on us to protect and safeguard your personal data.
DATA PROTECTION
You can rely on us to protect and safeguard your personal data. Protecting your privacy in the processing of personal data is a matter of importance to myGermanExpert (MGE).
We will collect, process and utilise personal data only if you supply this information voluntarily. MGE will not provide third parties with any personal data that you may have sent to us without first obtaining your express permission.
Is your information safe and what do we do with it?
Your payments for the Anmeldung service are processed securely by PayPal. All information exchanged to process the payment is encrypted using the SSL protocol. These data cannot be detected, intercepted or used by third parties, and are not kept on our computer systems either. We do not store your credit and debit cards data.
When you click the "apply now" link a new window opens. This is a Secure encrypted page held on a secure server. You can check this by the addition of https:// in the address bar. Your information is then encrypted before it is sent over the internet to us. It is then stored on a SSL secure server.
Any information which is provided by you will be treated with the highest standards of security and confidentiality in accordance with the Data Protection Directive 95/46/EC of the European Parliament and of the Council of 24 October 1995. We will only use the personal information you provide to deliver the services you have requested, or for our lawful, disclosed purposes. We will not make your personal details available outside our organisation without your consent, unless obliged by law. If at any time you decide you no longer wish us to hold or use the personal information you have provided us, or in the event that the information becomes out of date, please feel free to notify us and we will remove or correct the information as soon as possible.
Information about cookies
A cookie is a small amount of data, which often includes a unique identifier that is sent to your device. A cookie will contain some anonymous information such as a unique identifier and the site name and some digits and numbers. It allows our website to remember things like your preferences or what's in your shopping basket.
Cookies enable us to identify your device, or you when you have logged in. We use cookies that are strictly necessary to enable you to move around the site or to provide certain basic features. We use cookies to enhance the functionality of the website by storing your preferences, for example. We also use cookies to help us to improve the performance of our website to provide you with a better user experience.
You can choose how cookies are handled by your device via your browser settings.
Google Analytics
Our website uses Google Analytics, a web analysis service operated by Google Inc. ("Google"). Google analytics uses cookies (text files) which are stored on your computer and which allow for analysis of your visit to be conducted. Information concerning your visit produced through cookies will be transferred to and stored on a server in the USA operated by Google. Google will analyze this information to produce a report for the operator on website usage and online usage of associated services. Google may also transfer this information to third parties either where this is required by law or where third parties are contracted by Google to process data. Google will not allow your IP address to be linked to any other personal data.
You can prevent cookies being installed on your computer by changing your browser settings; however, if you choose to do this, your visit to our website and use of some functionalities may be impaired. By using this website, you are deemed to have expressly consented to the use and processing of your data collected by Google as described above. You can withdraw consent to your data been collected and processed at any time. This withdrawal concerns consent to future activities.
Cancellation of data storage
According to paragraph 15 of the German Broadcast Media Act [Telemediengesetzes], website visitors can object to having their anonymously collected visitor data stored, so that these will no longer be collected in the future. Click here to erase your data from our database (or go to "mySettings" in your account & click "delete account").
If you would like further details concerning how we handle your information or our approach to privacy on our website(s), please contact our Privacy Officer at: info [at] mygermanexpert.com.
In this Privacy Policy "we", "our", "us", "this service", "this website" and "MGE" refer to myGermanExpert or MGE, and "you" and "your" refer to the Registrant or website visitor.