Germany is home of two health insurance systems: private health insurance and state health insurance. They are both equally valid and run in parallel.
Our Health Insurance Service Explained
Public or Private Health Insurance Plans for Employees, Freelancers, Students & Visa Holders.
In brief:
STATE HEALTH INSURANCE
(Public Health Insurance)
This type of health insurance is provided by the German government.
It is mandatory to take out state health insurance if you are employed and earn less than €64,350 per year. A basic level of insurance cover will be deducted from your gross annual income in a fixed percentage. In addition, you will have to take out long-term nursing cover.
In 2020, state health insurance payments are set at 14,6% + roughly 1% supplementary charge (varies per provider), and 3,05% (3,3% if over 23 and childless) extra for providing long-term nursing cover. If your salary is €5,212.50 per month or less, these deductions will apply to you.
If you are employed rather than freelancing, your employer must cover 50% of the amount: they will pay up to €367,97 + €71.48 (nursing care) per month. If you earn more than €4,687.50 per month, you will need to make a personal contribution of €367.97 + €71.48.
Are you employed in Germany and earn under 64,350€ per year?
If you earn less than 64,350€ per year (gross), you are required to join a Public Health Insurance fund. You cannot take out private health insurance!
Become a member of TK - the largest health insurance fund in Germany. Fill in the online application in English and become a member of the Techniker Krankenkasse, named Germany's best health insurance fund in 2020.
Do you need a Supplementary Dental Insurance?
When it comes to dental treatments, public health insurance generally covers the bare minimum. By signing up for a dental insurance (from only 9€ a month), you'll have access to the best treatments at any time.
This is only available for patients who have public health insurance in Germany.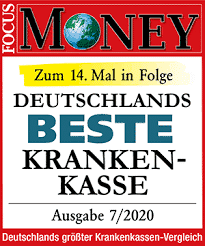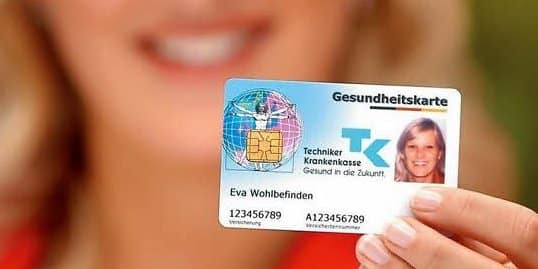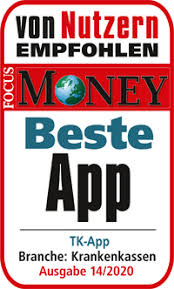 PRIVATE HEALTH INSURANCE
Private health insurance is becoming increasingly popular in Germany, largely due to the fact that many state health services have been cut or downgraded.
Contrary to what one might expect, in Germany, it is more cost effective to take out private health insurance rather than state health insurance as private policies provide more comprehensive cover and better value.
The key private healthcare services include:
• the ability to access private or semi-private hospitals;
• prescription glasses or contact lenses;
• access to various other health services.
Private patients can also access priority dental care, and priority treatment and doctor's surgery or hospital. Some health professionals only provide care to private patients. An employer will cover half of the cost of private health insurance up to the amount that he would have to pay for the statutory insurance, which works out as a contribution of up to €367.97 for health cover and €71.48 for long-term nursing cover. These are the same maximum amounts as for state health insurance.
Free Quote - Free Consultation - Free Application
Feather is a fully licensed, independent & experienced health insurance broker offering customer-friendly and personalized advice on every aspect of the German health coverage. They can help you find the option that best fits your budget and meets your needs.
MW Expat Solution Services GmbH (previously Blacktower Expat Solutions GmbH) was originally formed as a subsidiary of Blacktower Financial Management (Int.) in 2017.
MW provides a full spectrum of financial planning services that ensure a simple and convenient solution for all your financial needs while living in Germany.
MW is fully independent & regulated by BaFin.
Fill in the form now and get a FREE quote within one business day.
————————–
Commercial Register: AG Augsburg, HRB 33688 IHK
Registration Number: D-Y6GF-0P8YG-59
Fill in the form below to get a free quote.